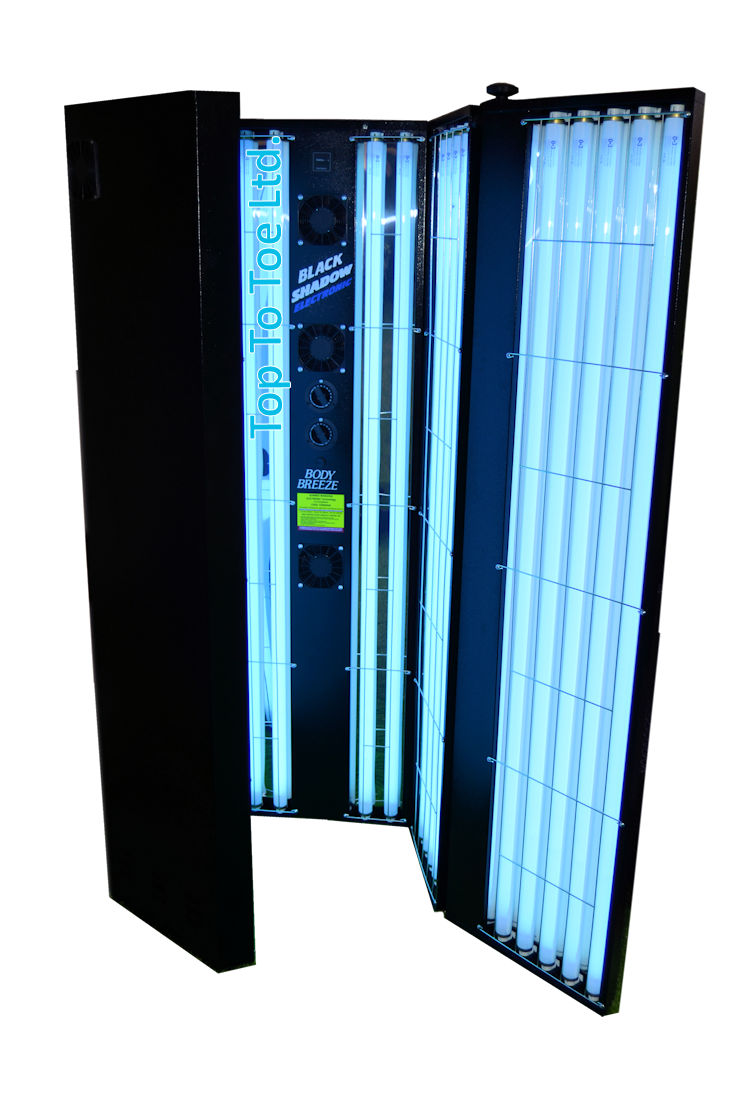 VX Black Shadow
– The Black Shadow Electronic Vertical Sunbed is the very latest in sunbed technology.
– It is silent running.
– Uses only a third of the electricity of previously conventional sunbeds and is therefore cheaper to run.
– Needs only one socket as it only has one cable.
– Has a client control body breeze system.
– More tanning output (UVB).
– 5 sided, including a door.
– Premium feel sunbed..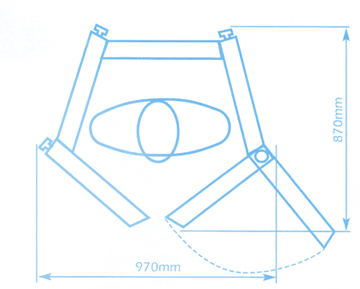 When you have a sunbed on hire from us, one of the team will contact 2-3 days before the end of the hire to ask if you would like to extend. All extension rates can be found below.
Hire rates for this stand-up
| | | | |
| --- | --- | --- | --- |
| 2 Weeks | 3 Weeks | 4 Weeks | Extra Week |
| £90 | £120 | £150 | £37.50 |
Requirements
Space required
this sunbed requires a floor space of around 1 metre square
Power required
one three pin socket within approximately 8 ft of the sunbed. Please note that an extension lead MUST NOT be used for safety reasons
Each of our vertical sunbeds is fitted with 2 x 10 minute timers

Our Sunbeds   |   Book Now  |   Extend Hire   |   Pricing   |   Locations   |   Sales   |   Contact Us   |   FAQs
© Safetan Sunbed Hire – 2019
Designed and build by No79 Design