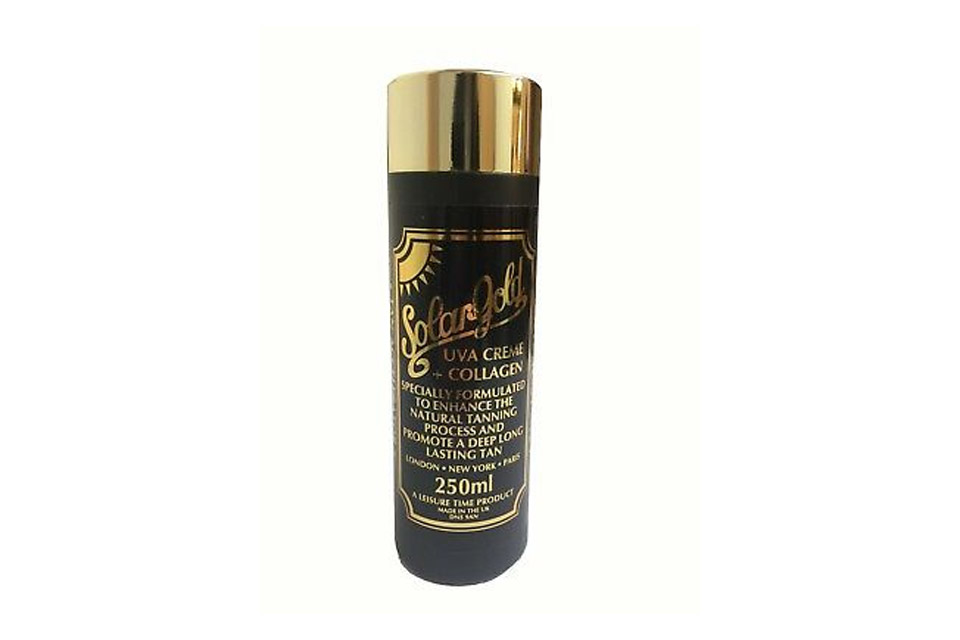 Solar Gold UVA Creme with Collagen
is specially formulated to enhance the natural tanning process and promote a deep long lasting tan.
Solar Gold has an exotic coconut fragrance, the rich smooth texture is easily absorbed to protect and moisturise the skin and accelerate tanning.
It contains collagen to help prevent premature aging of the skin.
Volume: 250ml

Our Sunbeds   |   Book Now  |   Extend Hire   |   Pricing   |   Locations   |   Sales   |   Contact Us   |   FAQs
© Safetan Sunbed Hire – 2019
Designed and build by No79 Design