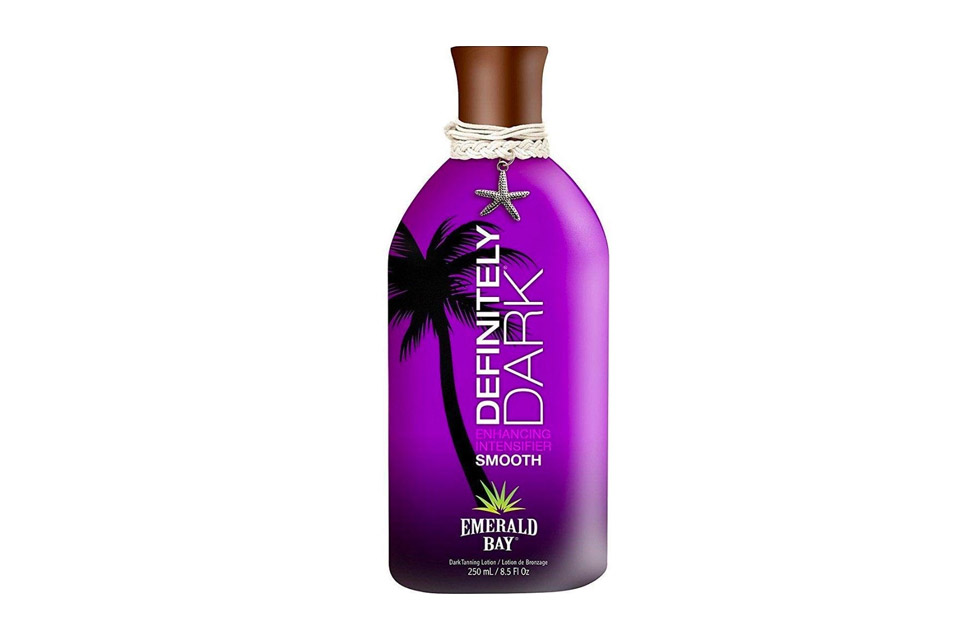 Emerald Bay Definitely Dark
Emerald Bay Definitely Dark tanning lotion is a premium non tingle sunbed tanning lotion that will moisturise and maintain a healthy long lasting tan.
This tanning lotion is ideally suited to all skin types and has great smelling coconut fragrance. Agave Nectar, from the noble desert plant, is enriched with premium skin care concentrates and fortified with nutritive vitamins to help provide tanners with supple skin and a healthy-looking tan.
Volume: 250ml

Our Sunbeds   |   Book Now  |   Extend Hire   |   Pricing   |   Locations   |   Sales   |   Contact Us   |   FAQs
© Safetan Sunbed Hire – 2019
Designed and build by No79 Design